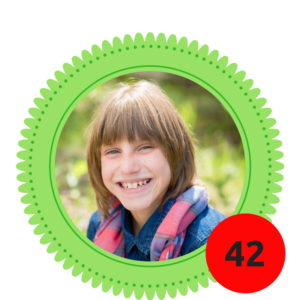 ABOUT OUR FAMILY
Our family is a large, busy family, but we love to get together whenever possible.  We enjoy outdoor movies in the back yard, bonfires and cookouts, snow sledding in the winter and taking family trips.
FAMILY STRENGTH
Mostly, we just enjoy time together as a family.
FAMILY CHALLENGE
We face plenty of challenges with busy schedules, medical issues and life stress.
FAMILY ADVICE
Our advice is to "Be Still" whenever possible and dig in deep with God.
FAMILY WISH
Our wish is that more people truly understood the impact of FASD and how simple it is to prevent.
"Our family thanks all the people who prayed for Abby and our family this past summer. Your prayers made a difference!"
More connections to this incredible family:
Save
Save