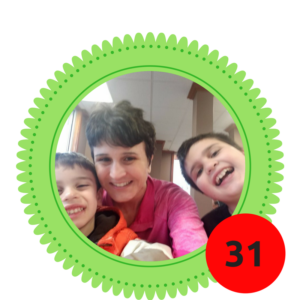 ABOUT OUR FAMILY
We are fun and silly and love to laugh. My oldest who is 9 understands my brain and what my birth mom did. He understands although his feelings get hurt when I say things without thinking. My husband is my external brain. He embraces my impulsivity, and together we make plans to make me successful. Christmas and birthday shopping…I don't go alone. I can't add, and I rack up so much! My husband and I go together, or he will go. We try to make it a date.
FAMLY STRENGTH
They all understand my brain and my quirks. Together we laugh at my silliness or work together to make a plan for success the next time and less stress.
FAMILY CHALLENGE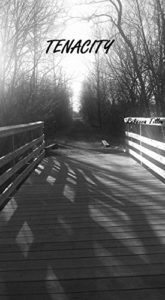 Understanding my limits with my family and my role. A lot of times I feel, and it is true: my husband does so much. He does things lots of mommies do. It makes me feel inadequate as a mom. Some things though if I am in a hurry which I usually am because I love my sleep…stress me out. My stress leads to the kids' stress. So I am working on being ok with my limits.
FAMILY WISH
I hope that my family will use my story of living with FAS to educate others about its implications. My family wishes I am not always so stressed. I am a work in progress.
FAMILY ADVICE
Don't give up on each other. It is ok to be stressed and lose it sometimes. Just regroup after and learn where you went astray and changed course for the next time. Because there will always be a next time.
MORE ABOUT REBECCA TILLOU

National and international advocate for adults living with FASD and is available for presentations – you can connect with her on FaceBook.
Author of Tenacity – a Memoire of her life. Available on Amazon.com
ARTICLE WRITTEN BY REBECCA TILLOU


Save

TAKE A STAND AND JOIN US!

Red Shoe Rock Virtual International Relay is now in it's 4th year. We are excited to share all that we are learning and have learned about nuerodiversity with you.

IF YOU ARE A PERSON WITH FASD, A FRIEND, FAMILY MEMBER or PROFESSIONAL consider joining us for a day of RUNNING around the world with Mackie and Furry.
Save
Save
Save
Save